2020-03-03
I always run into Mac utilities that are trying to patch a missing feature of macOS. Some of these are helpful tools but there are ones that are completely unnecessary since macOS provides a way to replicate them by default. The problem is that sometimes these features are hidden or require a bit of automation via Automator. I'm going to start a series here to share these tips, so you don't have to clutter up your menubar (and waste system resources) for pointless utilities.
Toggle dark mode via keyboard
Open Automator and create a new Quick Action.
Set "Workflow receives" to "no input" in the top of the window. Also make sure it's set to "any application".
Search for "Change System Appearance" action on the left and drag it into the right side of the window. Automator now should look something like this.
Save it as "Toggle Dark Mode" or "Change System Appearance".
Go to System Preferences/Keyboard/Shortcuts and choose Services on the left.
Find your newly created service in the list, then assign a keyboard shortcut to it.
You can now toggle dark mode via the keyboard shortcut you've picked in any app.
Show hidden files in Finder
You can just open any Finder window, press ⌘⇧. (Command+Shift+dot) to show or hide hidden files without installing anything special.
Craig Mod makes some good point about deleting your tweets:
If an idea is any good, chances are you shouldn't just be tweeting it, but rather giving it a more solid, fleshed out form as a blog post or essay or zine or whatever. This is out of respect for the idea itself. What I find most dangerous about Twitter is that it can generate similar chemical feelings to having done "the work," when in fact, you haven't done the work. You've just micro-plastic'd idea potential. Make Twitter ephemeral and it seems to undo this psychic voodoo. (For me, anyway.)
It makes sense to me. Also routinely deleting my old tweets gives me some control over one of my concerns with social media: using an old tweet against me. We've seen this before.
Sure, I'm not James Gunn, but because Twitter makes it very easy to post things online, we usually do it without thinking. Having these tweets still available years later can be problematic. We are changing, but our short angry bursts aren't. These are sitting somewhere on Twitter as a record of a random bad snippet of us.
As Craig said, tweets should be ephemeral.
2020-02-26
I was browsing Twitter yesterday and run into a group of people who disabled call receiving on their Mac because of macOS makes your Mac ring like any other mobile device by default. This can be great if your phone is in another room, but if you like me, your devices are nearby most of the time, so it's really annoying when all of them are starting to ring at once when I receive a call.
Luckily there is a way to mute ringtones but keep the call notification around. This means your iPhone will ring, but other devices will stay silent and just show you the incoming call, giving you an option to answer them or hang up right there.
For some reason FaceTime notification settings are also controlling the appearance of phone calls on macOS, iOS, and iPadOS, so you have to customize that.
macOS
Go to System Preferences/Notifications, find FaceTime in the list and turn off "Play sound for notifications". This way macOS will show all incoming FaceTime, FaceTime Audio, and regular phone calls in the top right, but your Mac gonna stay silent.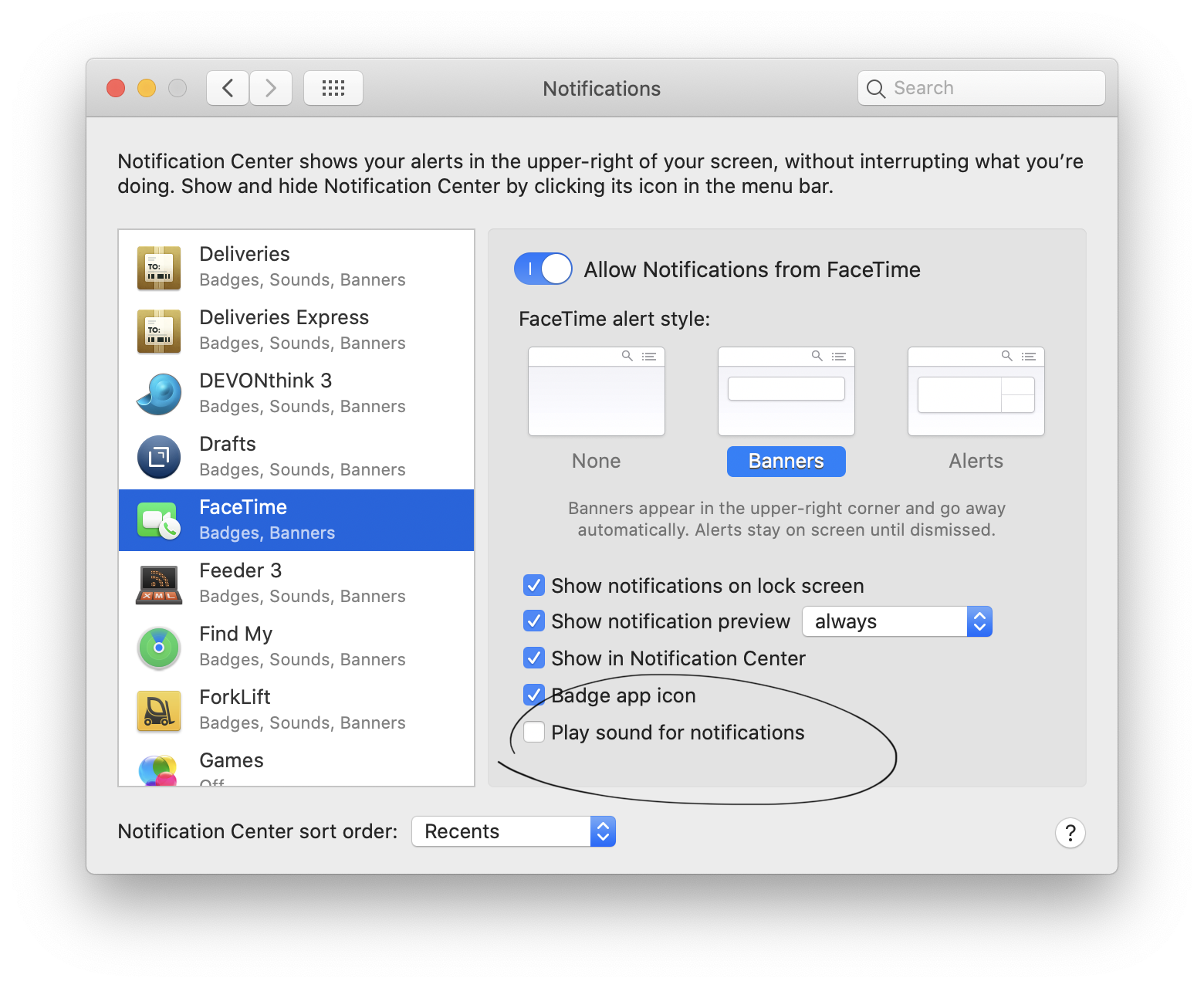 iOS/iPadOS
For some reason, there is no way to disable sound for call notifications on iOS and iPadOS, although there is a workaround: you can create a silent ringtone using GarageBand or you can buy one from the iTunes Store (buying will also make it available for your other iOS devices).
After acquiring the ringtone, go to Settings/Notifications, select FaceTime and set your new silent ringtone under Sounds.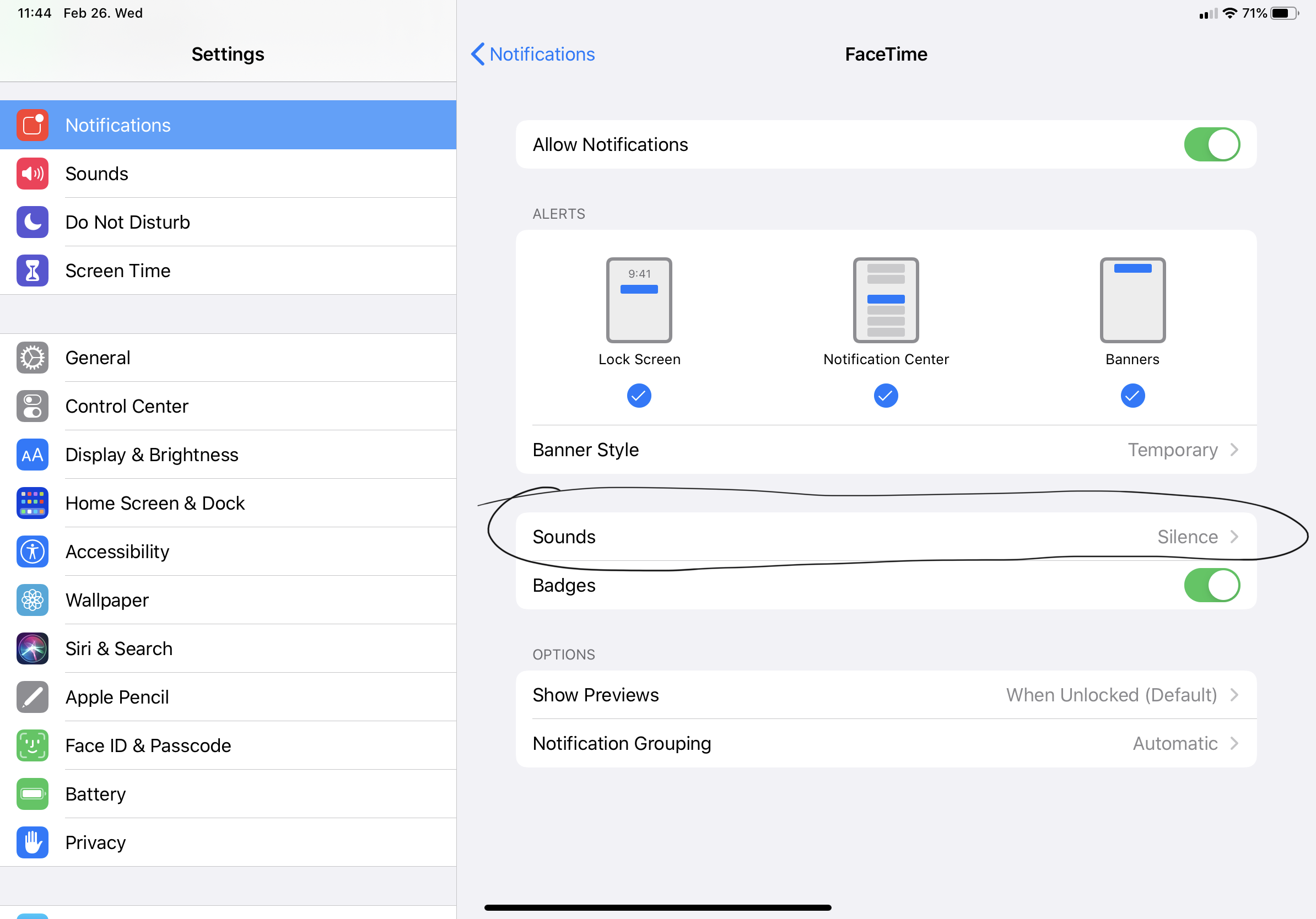 watchOS
Open the Watch app on your phone, scroll down, select Phone and turn off Sound.
I like to keep Haptic turned on because sometimes I'm away from my iPhone but I still want to "feel" incoming calls on my wrist.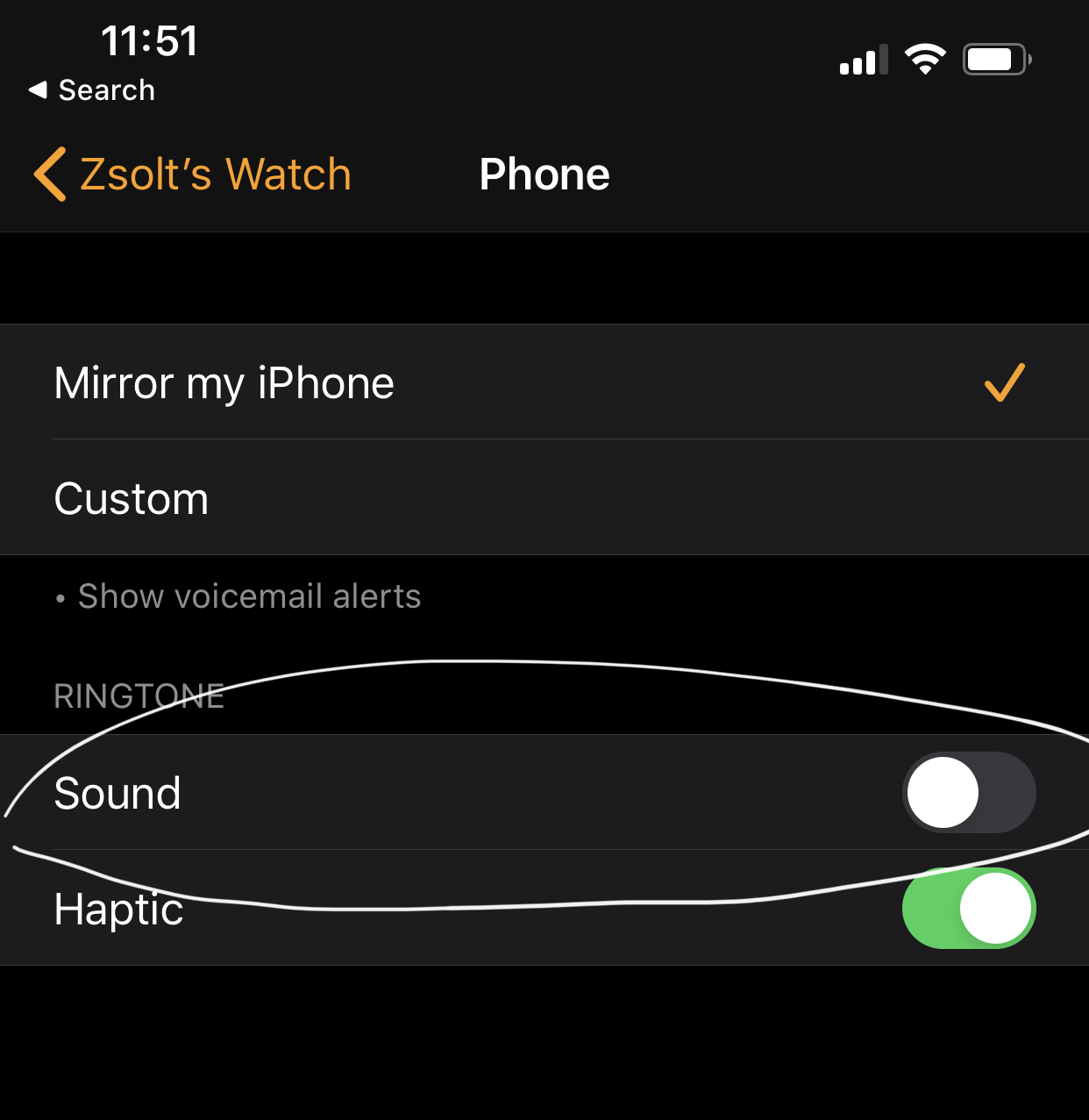 ---
Setting up your devices this way gives you the best of both worlds: your devices – other than your iPhone – will stay silent when you receive an incoming phone or FaceTime call, but you'll see the caller ID on the device you're using. Also it will give you the option to answer the call without picking up your iPhone.
2020-02-24
Connected notes in a Zettelkasten can be used as a draft of unformed manuscripts. (The importance of connecting notes in a Zettelkasten)
The writing process starts when we create our notes using the physical routine of the Zettelkasten method. We're proactively making drafts by connecting our notes, so instead of writing everything from scratch, we can collect related notes together and edit them to form a more coherent basis for a manuscript. In practice, we're trying to find order in our notes, because from the Zettelkasten's perspective, each note can relate to another one from any direction.
This whole workflow is the result of the Zettelkasten letting things naturally emerge.
2020-02-20
Since nobody mentioned yet that the 10.15.4 beta 2 contains a new lyrics view in Music, I'm going to mention that the 10.15.4 beta 2 contains a new lyrics view in Music.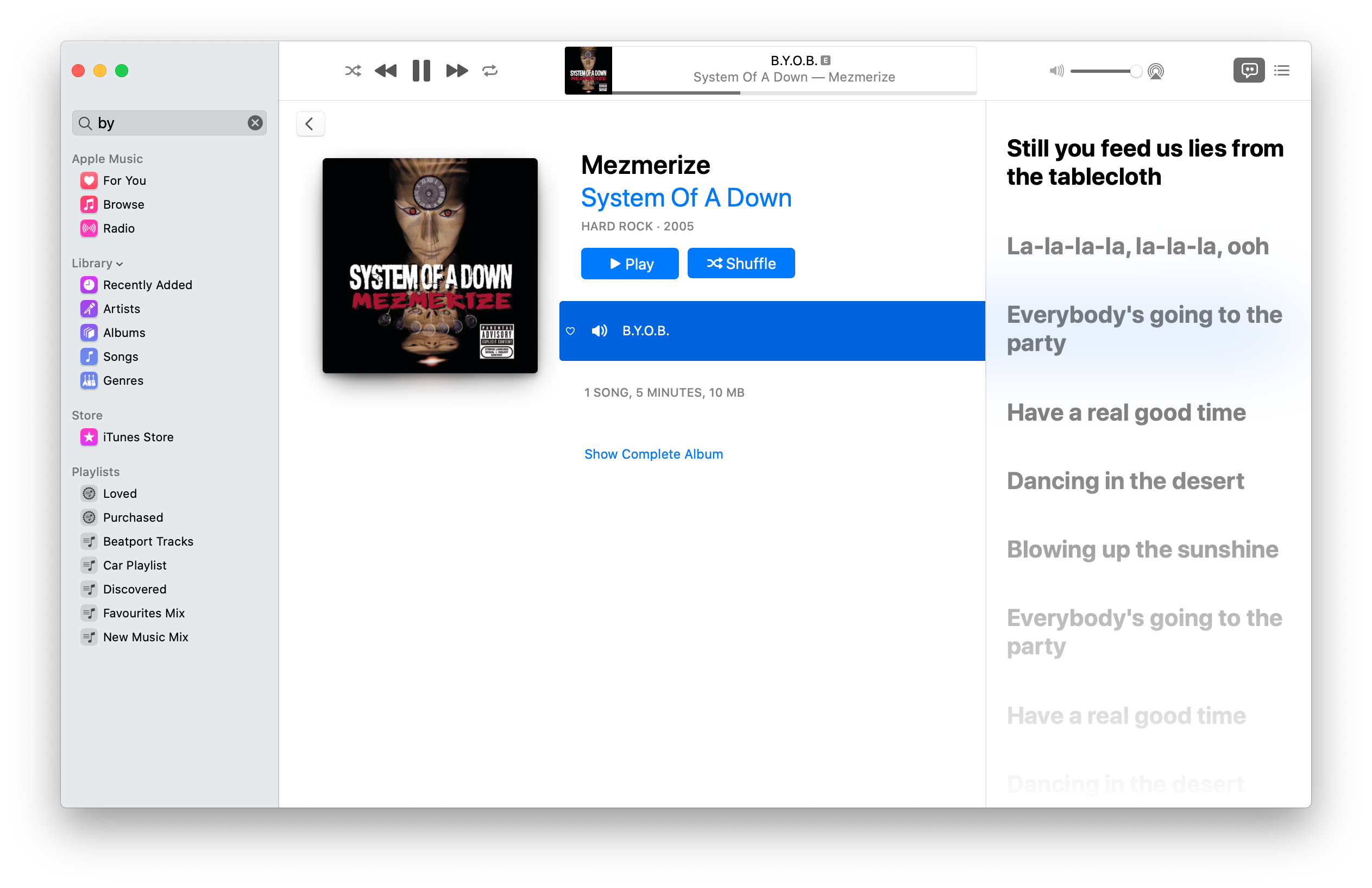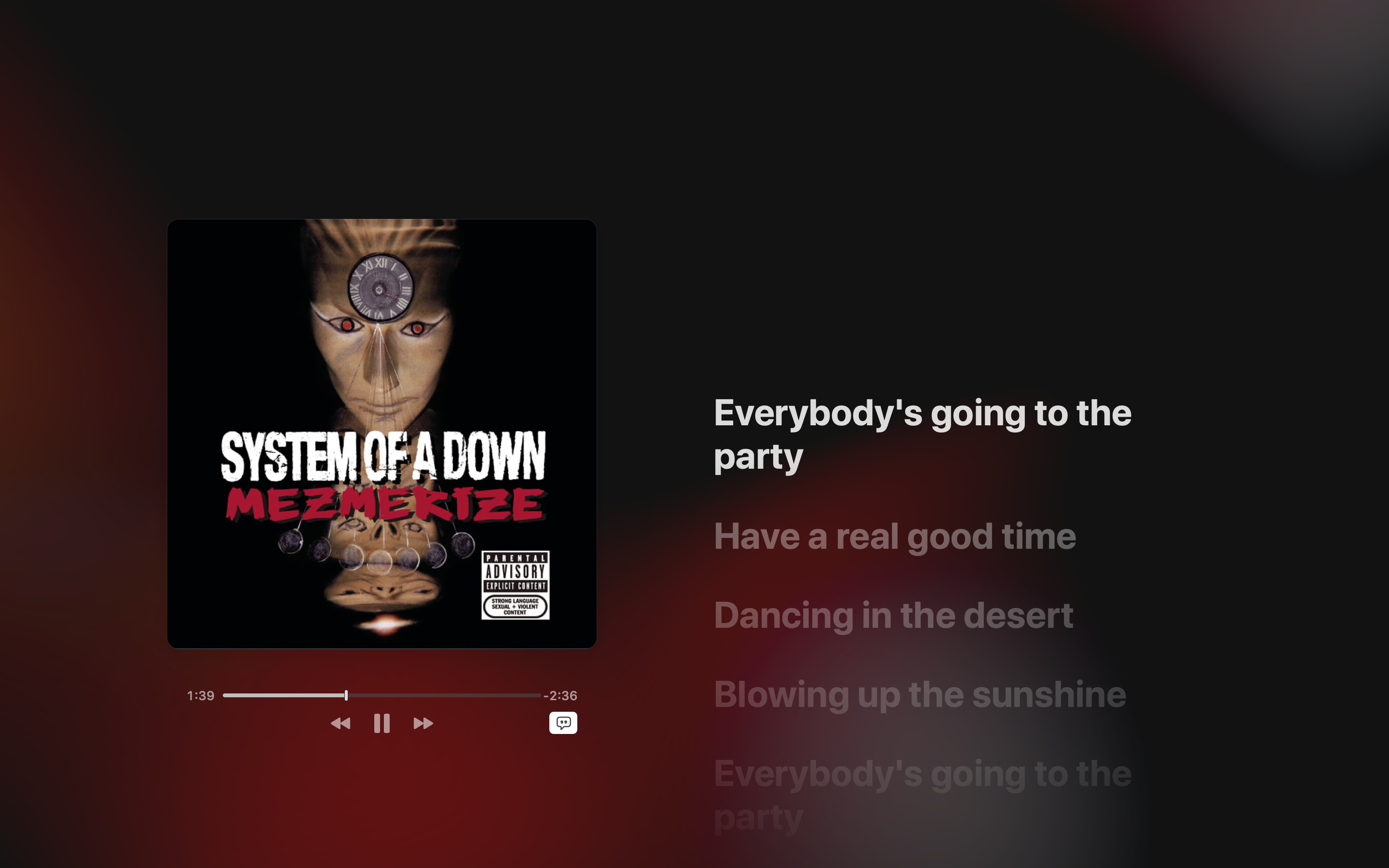 2020-02-11
Someday I'll go to a company that sold my information behind my back and ask for a share from their income in exchange.
2020-02-10
Movie Director Taika Waititi Tells Apple to 'Fix Those Keyboards' at Oscars:
"Apple needs to fix those keyboards," he said. "They are impossible to write on — they've gotten worse. It makes me want to go back to PCs. Because PC keyboards, the bounce-back for your fingers is way better. Hands up who still uses a PC? You know what I'm talking about. It's a way better keyboard. Those Apple keyboards are horrendous."
My MacBook Air's keyboard works fine. Also my wife's 12-inch MacBook's keyboard – which is the first generation of butterfly keyboards – is fine too. The secret is to clean these keyboards every other week with compressed air and don't eat near the notebook (which is a wise decision in general). The typing experience is another question…
Just a quick conspiracy theory for fun: what if Jony Ive was kicked out of Apple because the butterfly keyboard was left unfixed for years and damaged Apple's reputation? It's weird that Apple switched the keyboard on the 16-inch MacBook Pro around the same time as Jony left Apple. Maybe they don't want to admit this, because of the otherwise great work Jony did for Apple over the years.
2020-02-08
Replying to
:
I'm using Typinator (because it syncs via iCloud Drive and don't nag me to use a 3rd-party sync service), and the built-in substitutions.
2020-02-07
The notes in a Zettelkasten can be sorted into the following three types.
Fleeting: temporary note made throughout the day.
Project related: a note that relates to a project.
Permanent: individual note, which can be read and understood on its own.
Source
GTD and the Zettelkasten methods are bottom-up processes, which means we don't start with setting a goal that we want to reach, but instead we work with the things that we have at the current moment. The Zettelkasten – similarly to the Natural Planning Model of GTD – naturally let your notes to form into a concrete thing. It is the complete opposite of the traditional view of research which starts by setting the final goal or state that we have to reach.
Related
Source
2020-02-06
The Zettelkasten method breaks down the thinking process into physical steps which can be acquired as habits.
Thinking – the ability to connect and understand things – becomes a physical routine.
These Here are the steps:
Collecting and writing down ideas while I'm watching or reading something.
Processing information by phrasing it in my own words, then adding the note to my Zettelkasten (one though thought is one card).
Optional linking and connecting with existing notes in the Zettelkasten to create a network of information.
This routine is very similar to GTD, which is also the thinking process broken down to physical steps and habits.
Related
Source
The original vision of the iPhone was to help in our everyday life, not to became a life broadcaster and receiver device, which we are hanging to 24/7.
According to Cal Newport, we have to return to the original vision of the iPhone, which Steve Jobs showed us when he introduced it in 2007. Be a really good tool for a couple of things, but don't hijack our attention in a form of notifications and dopamine booster social networks.
We can develop a healthy relationship with this device if we think about it as a tool. It can be a great hammer to solve problems occasionally throughout the day, but after that, it's very important to slide it back into our pocket and continue focusing on the thing that we're doing.
Source
Opinion | Steve Jobs Never Wanted Us to Use Our iPhones Like This – The New York Times
Once you've stripped away the digital chatter clamoring for your attention, your smartphone will return to something closer to the role originally conceived by Mr. Jobs. It will become a well-designed object that comes out occasionally throughout your day to support — not subvert — your efforts to live well: It helps you find that perfect song to listen to while walking across town on a sunny fall afternoon; it loads up directions to the restaurant where you're meeting a good friend; with just a few swipes, it allows you to place a call to your mom — and then it can go back into your pocket, or your bag, or the hall table by your front door, while you move on with the business of living your real-world life.

The iPhone is a fantastic phone, but it was never meant to be the foundation for a new form of existence in which the digital increasingly encroaches on the analog. If you return this innovation to its original limited role, you'll get more out of both your phone and your life.
2020-02-05
Although I still want to buy OmniGraffle sooner than later, which is also an excellent diagramming app on its own, having a dedicated app to create flowcharts is very appealing. I just found Diagrams for macOS, that just does that.
And the best, it's a beautiful native Mac app, not the usual Electron crap.
There is a difference between notifications that I want to receive versus the ones that somebody else wants me to receive.
Triggers that I leave for myself in the future to notify my future presence self are important. Otherwise, triggers made by others are having a very good chance of being not important at all.
When we are using a device, we have to set up notifications in a way to receive way less from the latter one. This way we can preserve the essence of the device as a tool, so we don't become a tool for someone else who can use our device as a remote to control us.
Related
A practical tip for writing a note in a Zettelkasten is to write phrase the first sentence as a quick summary. Every article on Wikipedia starts like that this, so it's very easy to get a quick grasp of what is the article about. Later more background information can be detailed.
Related
Source
Overstimulation can create anxiety. It happens because the brain doesn't have enough time to process new information, which can lead to feeling overwhelmed, exhausted or burned out.
We really have to pay attention to how many notifications we let through our phone. A tool should not have the power to bombard us with new information on its own, because we lose our focus, which can also lead to overstimulation.
Related
Reusing my blog to be my Zettelkasten can be beneficial because I'm always planning to publish longer blog posts, but at the end, I just don't do it. I don't enjoy the process of writing long-form articles, because it forces me to think about the content from the reader's point of view. It makes me nervous since it's a very different state of mind, other than just writing for myself.
I write a lot of things every day and one of those things is my Zettelkasten. It contains short notes (Zettels) which I captured, processed, and organized. It has interesting content – for me at least – and I like the process of writing in it.
The idea to merge the essence of blogging with the process of keeping a Zettelkasten is very interesting, which should be explored more deeply. A WordPress blog as a tool for keeping a Zettelkasten fits very well because of the following reasons:
Zettelkasten should be searchable, this blog is searchable as well.
Zettels should be linked together. Since a blog is just a website, it's made for making links.
I can easily tag my notes on a blog.
Each Zettel has a unique ID in the form of a public link, I don't have to generate IDs manually.
Keeping a public Zettelkasten can be a concern, but I can mark some Zettels as private.
Related
Source
Today, I constantly remind myself before publishing any article that I am publishing this on my blog (which means that I can publish anything I want), and that it doesn't matter if people read it or not. I'll just keep doing my thing, because I enjoy doing it.
2020-01-15
The (Unofficial) Apple Archive
Dedicated to the unsung studio designers, copywriters, producers, ADs, CDs, and everyone else who creates wonderful things.
Well, I'm gonna spend a couple of hours here.
2020-01-07
Oh, it's CES again! Or as I call it "A bunch of crap that Apple pundits say Apple should do, but I'm glad they don't".