2022.09.16.
I got a new phone.
2021.10.28.
I ran into the issue a couple of times where my iPhone ran out of battery, and I forgot to charge it. In the morning, it was completely dead when I needed it.
To avoid this problem, I created two Shortcuts automation, which makes sure that I won't forget to charge my iPhone.
When my iPhone battery is below 15%, Shortcuts creates a new reminder 5 minutes into the future to remind me to charge my phone.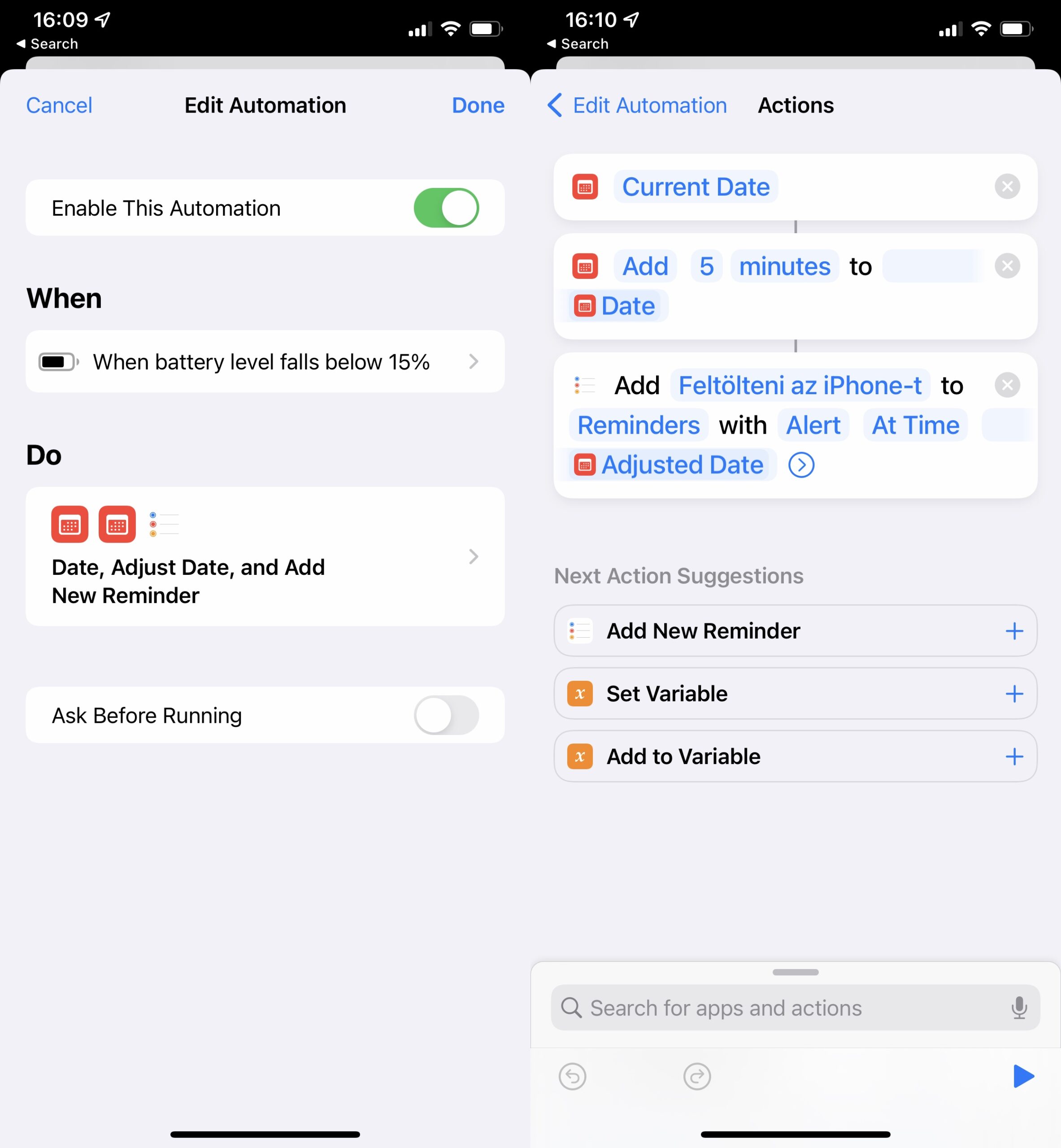 When I'm sitting at my Mac, Reminders will ping me to charge my iPhone. I can grab my phone and plug it in.
The other automation runs when I plug my phone in. It finds all reminders created by the previous automation and marks them as completed.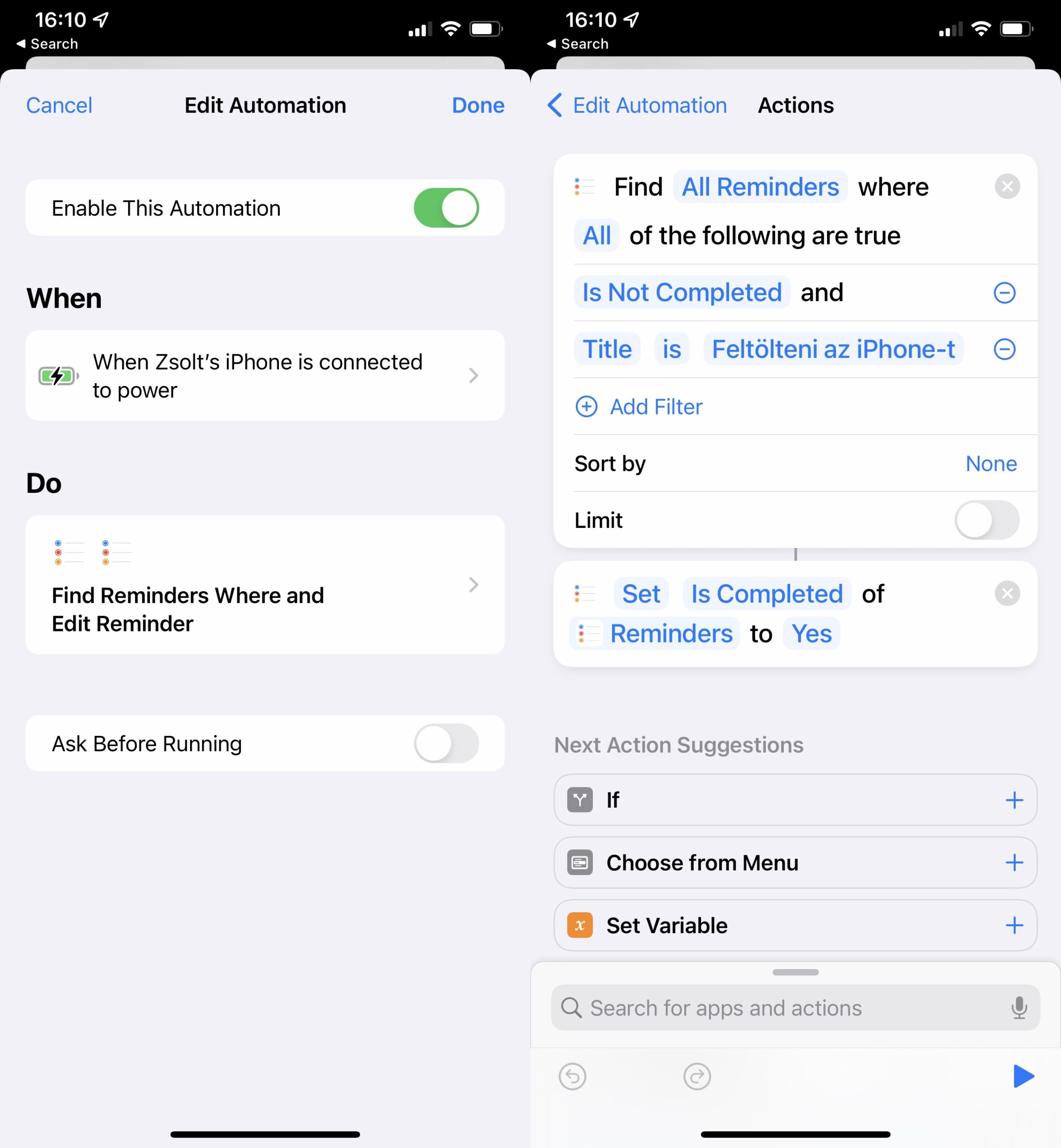 This automated reminder requires no work from my side, but it saved my bacon a couple of times.
2020.11.10.
Siri's suggestions are starting to get better on my iPhone. Let's see the following screenshot from yesterday.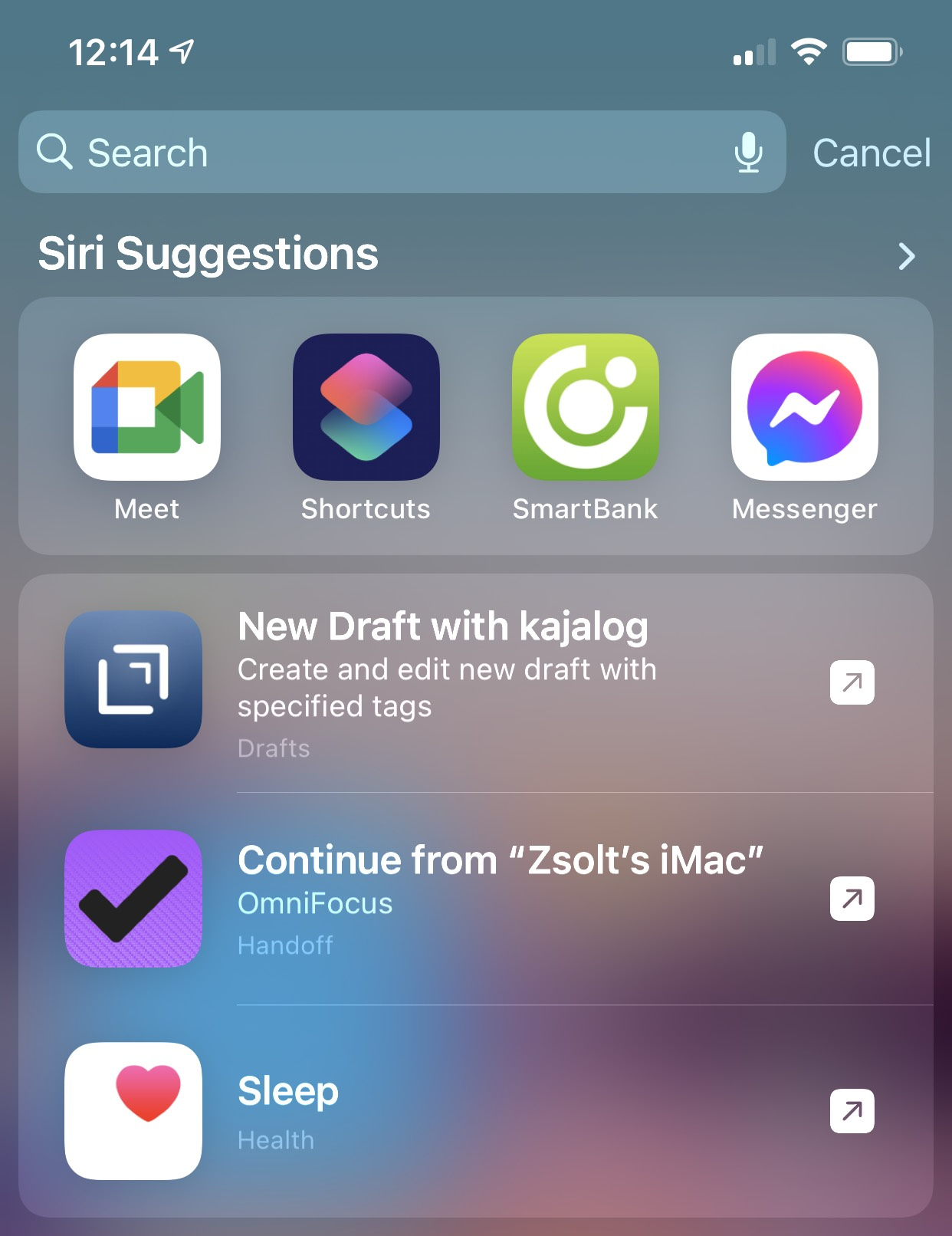 I usually write entries to my food log via Drafts and check my sleep patterns in the Health app around noon. These recommendations are spot-on. But I love how Siri recommends Handoff as well.
I was in the middle of reviewing a next action list yesterday in OmniFocus on my iMac, and I had to leave for a couple of minutes. I grabbed my iPhone to continue, and even before starting to search for that specific next action list via Spotlight, my iPhone was already recommending what I wanted to do.
I love small UX surprises like this.